Individual Therapy
I provide you with a safe place to explore and illuminate your thoughts and feelings. I help you think things through, thoroughly and productively. I will begin to understand how your thoughts, beliefs and experiences shape the person you are today. My focus is on your strengths, the future, and the solution.
Marriage Counseling/Couples Therapy
I provide the tools and expertise to help couples clarify what forces are behind the issues that both
hinder and enhance your relationship. I will explore what's involved in how you relate to each other, and how you can move the relationship into one that is both productive and rewarding with tender, rather than combative, exchange. Usually, just after one session, some improvement occurs and the crisis-oriented stress is lessened.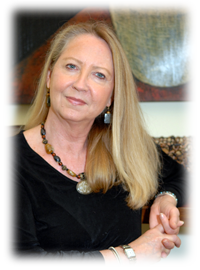 Family Therapy
I bring a wealth of knowledge and expertise to help families deal with relationship issues, problems with adolescents, divorce, and substance abuse. I will help you find ways to cut through the tension and resistance, learn to negotiate and compromise, speak without argument, solve problems and make decisions based on what really matters for the whole family.
Substance Abuse Assessments
I am a Certified Substance Abuse clinician who is highly skilled in evaluating individuals who are suspected of using or abusing alcohol and other drugs. I provide comprehensive written reports to schools, employers, and the court systems.
Phone Consults
If your schedule is not conducive to weekly therapy sessions, or if you travel extensively, I provide telephone therapy and consultations to meet your needs. Clients have reported that this type of therapy is an important and effective adjunct to their regular sessions.
I offer a no-charge 30 minute consultation to assess whether we are a 'good fit' for your personality and needs. I look to work with individuals that I can especially serve well with my abilities and talents. If, for any reason, the fit seems to be off, I will work with you to find another capable colleague in the area that may be a better fit for your needs.